The brand Résineo is manufactured and distributed by LRVision, an innovative and technology oriented company founded in 2004 by two Phd graduates in civil engineering.
The founders of LRVision come from the "Material and Durability of Constructions Laboratory of Toulouse" (LMDC) in relation with the National Institute of Applied Science and the University Paul Sabatier, as part of the Research and Higher Education Centre « Université de Toulouse » in the region of Midi-Pyrénées.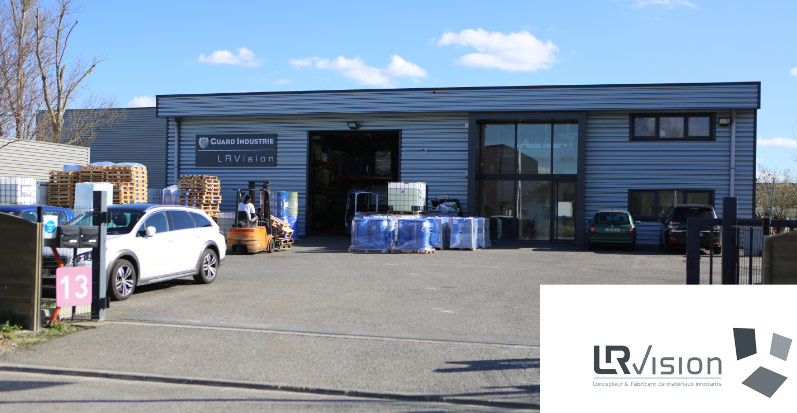 Guillaume Lemaire, co-manager in charge of production, technical support and relations with industrialists is beholder of a Phd in civil engineering. Erick Ringot, was Guillaume Lemaire's thesis mentor at the time. He graduated from "l'École Normale Supérieur" and became lecturer at University Paul Sabatier for the last 30 years.
Arise from the fusion between industry and research, LRVision® brings innovative solutions in cladding of architectonic concrete sector as well as in the chemistry of construction materials ; LRVision intervenes also as advisors to architects, businesses and manufacturers.
Our multidisciplinary team is composed of 25 people.
The only French
resin manufacturer
Real technical DNA
and equipment.
Technical expertise
certified by ATEX
Reliable products
with a ten-year warranty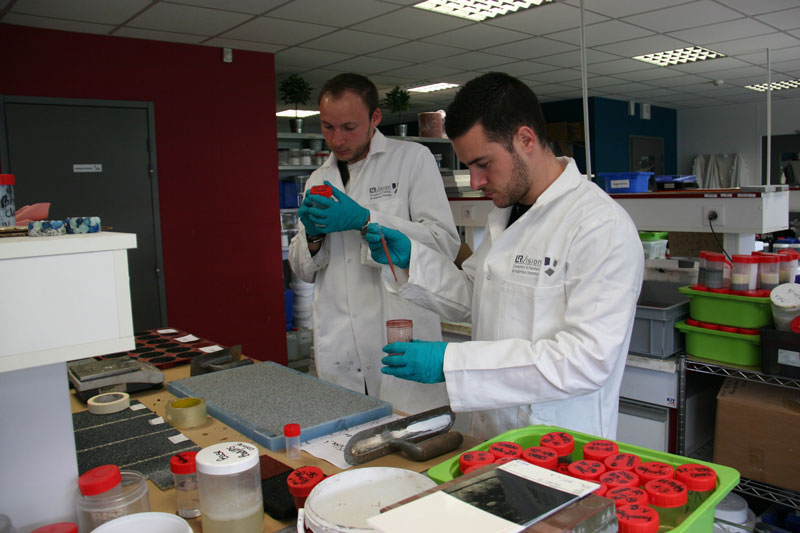 An innovative company with
R&D-oriented development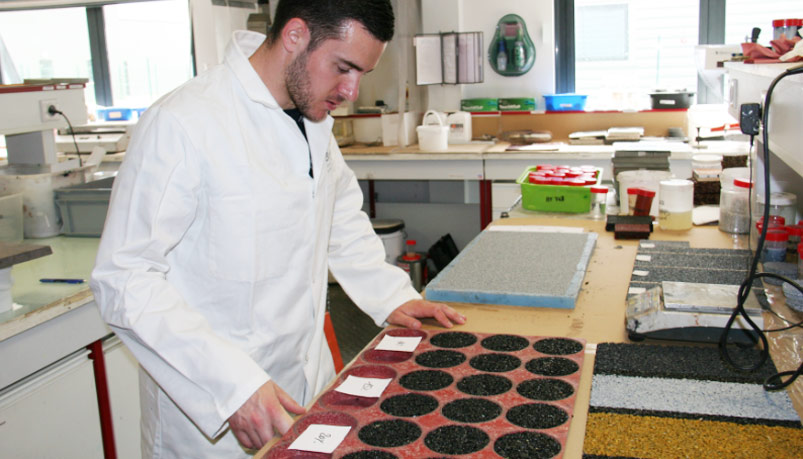 Motivated by a constant desire for innovation, its managers focus LRVision's policy on Research and Development, the driving force behind its growth. In addition to its production unit, LRVision has its own laboratory composed of high-level experts in construction chemistry and coatings.
Since its creation, LRVision has been rewarded for its technical excellence and innovation.
BNP Paribas Innovation Contest for the innovative Resineo range
Grand concours de l'économie Objectif News, Innovation category
Concours Stars & Métiers CMA Haute-Garonne, 201
Competition of excellence organized by SMABTP
Competition for the Creation of Innovative Technological Companies
Master of Business Creation, Senate
22nd ADERMIP Innovation Competition
Competition for the Creation of Innovative Technological Companies
Thanks to its rigour and in a concern for transparency and quality control, LRVision was involved in various certification processes at an early stage.
Subscribe to our Newsletter